11ffload
| | |
| --- | --- |
| Name: | 11ffload~ |
| Version: | 1.0 |
| Published: | 2018/01/10 |
| Updated: | - |
| Type: | C external for Max |
| OS(64bit): | Windows, Mac OS X |

Load audio from a file into a buffer~ in a non-blocking way. Includes ffmpeg libs to support many formats.
Compared to buffer~'s own handling of files, we are not blocked until the complete file has been decoded and written to the refered buffer~. We can abort a running decode process with a new "replace" request.
Screenshots: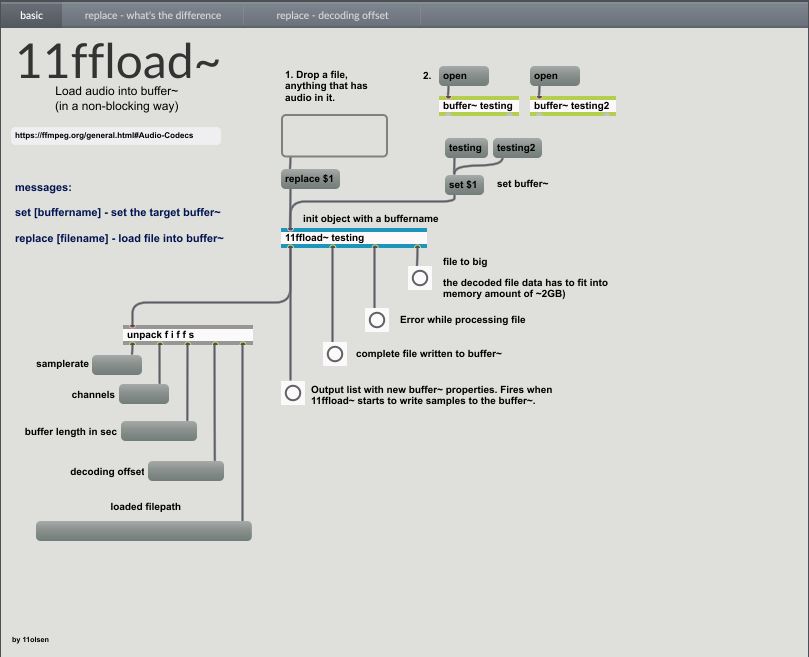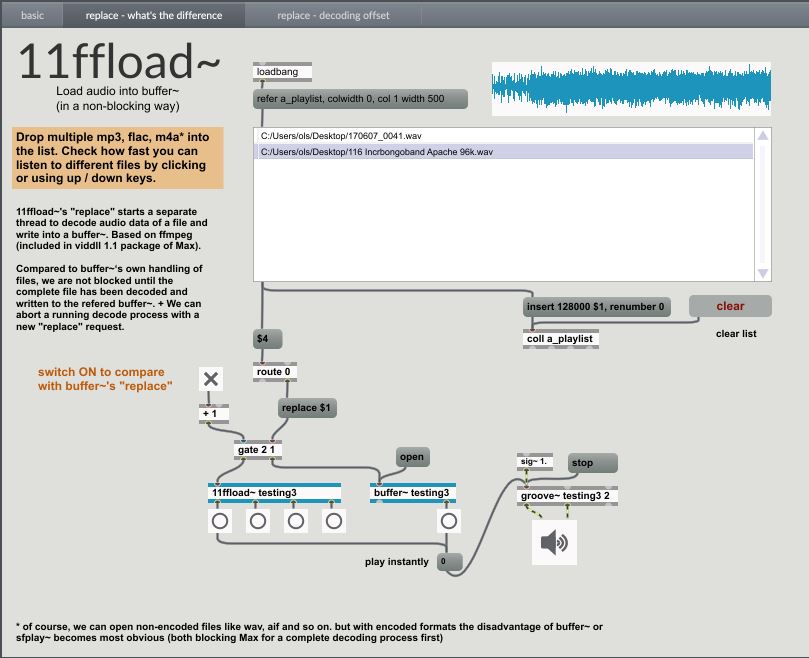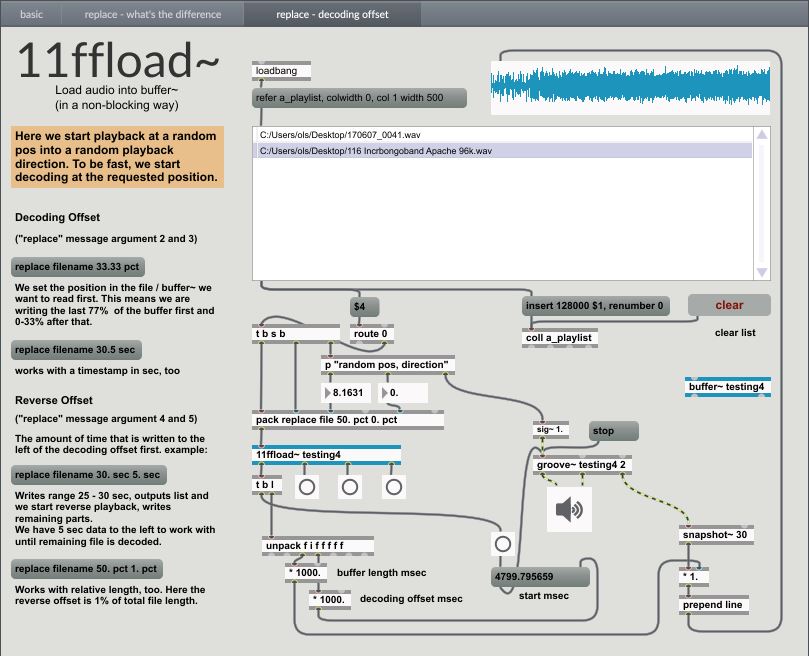 Setup:
Copy the files into your Max search path.
Files:
11ffload~.mxo
11ffload~.mxe64
11ffload~.maxhelp
ffload~.cpp
avcodec-57.dll
avformat-57.dll
avutil-55.dll
swresample-2.dll
COPYING
COPYING.LESSER

 19.52 MB
 
Category: Max Objects