11strokes
| | |
| --- | --- |
| Name: | 11strokes |
| Version: | 2020/07/29 |
| Published: | 2014/02/15 |
| Type: | Max/Msp C external |
| OS: | Windows, Mac OS X |

This external simulates keyboard input and sends it to the currently active window.
Key press/release are separate events so any kind of key combination can be simulated. This can help to remote control other software with Max.
Screenshots: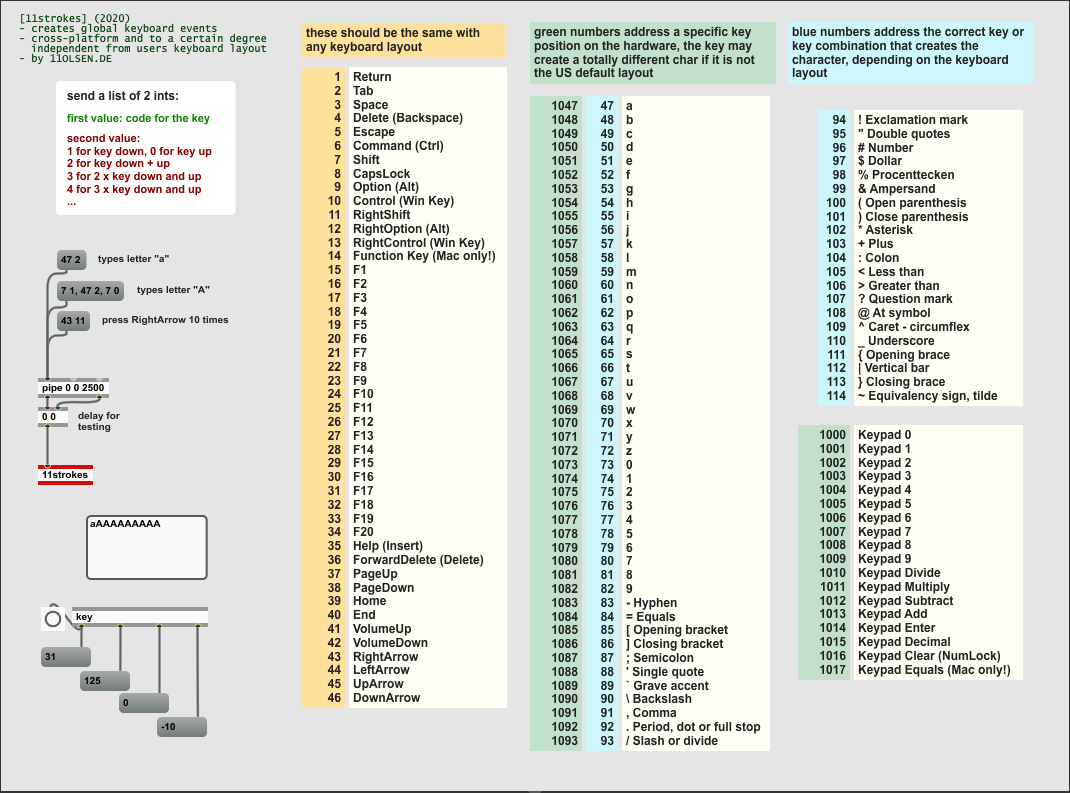 Setup:
Copy the unzipped files into your Max search path.
Open Max and create an object called '11strokes'.
Open help-patcher for the object.
Changelog:
2020/07/29
added support for Numpad/Keypad keys
pushed source code to a github repo
2016/08/25
version 2.0 now supports addressing the hardware position of a key OR finding the correct key(combination) to create a certain character depending on the users keyboard layout
includes Windows and Mac OSX version
Open Source:
Files:
11strokes.maxhelp

11strokes.mxe

11strokes.mxe64

11strokes.mxo

 36.29 KB
  GNU/LGPL
Category: Max Objects