Reminder
| | |
| --- | --- |
| Name: | Reminder |
| Version: | 1.2 |
| Published: | 2013/2/1 |
| Updated: | 2016/2/4 |
| Type: | Ableton Max Device |
| Platform: | ALL |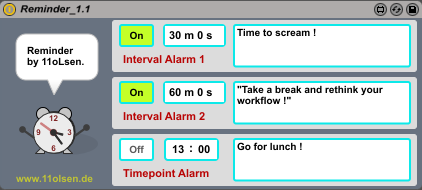 Reminder will pop up a defined message at a defined time interval. You can also set a fixed time point for a reminder message.
Once you close the message window the interval timer restarts.
When the device is loading, it uses the last settings saved with the liveset. If it is newly added to a set, it will look for a config file on disk. If the config file doesn't exist, it will just use the default.
The device does not interact with its track.
Screenshots: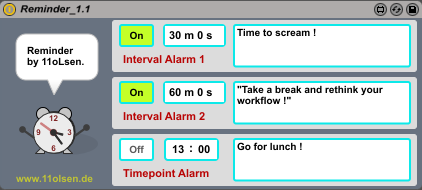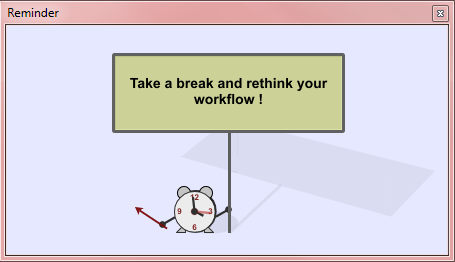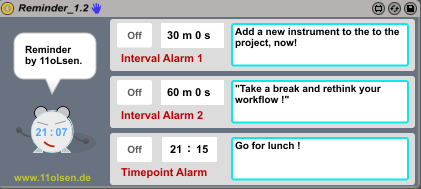 Setup:
Save on disk and drop it on a midi track.
Changelog:
2014/4/24
new load/save settings system
added a second interval and a fixed timepoint
building Mr. Clock out of max objects (the standard Max dial can move 360°)
2016/2/4
the UI is now properly displayed in Max 7 (the standard Max dial can't move 360° anymore :()
Category: Max4Live Devices